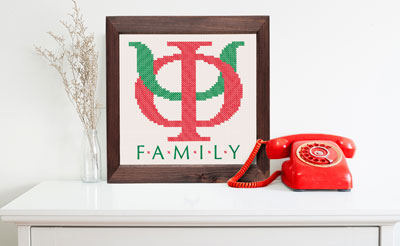 Our Fraternity flourishes when we have a talented group of volunteers working with our students. We are proud to introduce the launch of the Phi Psi Family. The Phi Psi Family is an identity worth celebrating—it's a chance to tell the world you care about the future of fraternities by becoming an active participant in our member development initiatives.
Members of the Phi Psi Family are:
Members OR non-members who are enthusiastic about student growth
Individuals with the skills and interest needed to facilitate leadership programs
Talented writers who can contribute to the Fraternity's publications, including The Shield
Trained professionals who possess the ability to write leadership curriculum
Volunteers willing to provide advisor support to our chapters and colonies
If you are interested, please complete the online form. You should expect a response to your application within 3-5 business days. Phi Psi Family members receive a number of exclusive member benefits.
If you have any questions about the Phi Psi Family, contact Senior Director of Member Development, Kyle Hickman.
Current Opportunities
The Regional Officer Training (ROT) program will launch for its third year in 2019. This unique program provides chapter leaders with the opportunity to learn new skills to better serve their respective chapters.We are seeking talented professionals who enjoy working with college students and possess excellent facilitation skills to assist in leading track and breakout sessions for this program, which occurs in 11 locations across the country in early 2019.
For more information about the 11 sites and other key details about ROT, visit the ROT webpage.  
Applications to serve as a facilitator for the 2019 program are now live.  
Sign Up for the Phi Kappa Psi Newsletter