Living a Life of Impact
Elizabeth Craney, Donor Relations Coordinator
When Brother Roger Newton Lafayette '69 made the decision to join Phi Kappa Psi, he was seeking out a camaraderie and a support system on campus. Outside of Lafayette College, the Vietnam War was raging on and in Phi Kappa Psi, Brother Newton found friendship during a time of chaos.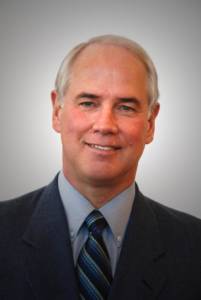 Newton was dedicated as an undergraduate to academics. He received countless hours of mentorship in the process, which set the foundation for a lifelong commitment to scientific exploration that would positively impact lives around the world. Before graduating from Lafayette, he and several chapter brothers created a lasting impact on Phi Psi and the campus as they worked with the school to facilitate the successful relocation of the chapter house.
After graduating, Newton entered the pharmaceutical industry. He co-founded Esperion Therapeutics and served as President and CEO of the company, in addition to working as Senior Vice President of Pfizer Global Research and Development. With Roger leading the team, Esperion raised over $200 million, allowing them to build an impressive portfolio of bio-pharmaceuticals products. Throughout his career, Newton has worked on several huge pharmaceutical projects, including the discovery of the world's largest selling cholesterol reducing drug, Lipitor. 
Phi Kappa Psi gave Newton the foundation for a life of philanthropy. Throughout the years, he has continued to give back to his community and support a wide range of philanthropic causes. His pivotal experiences with his own mentors, inspired him to be a mentor to those who are following in his footsteps. The Phi Psi maxim, The Great Joy of Serving Others, inspired him to match his professional success with acts of service. 
An exemplary member of Phi Kappa Psi, Roger Newton, has embodied the Creed in both his personal and professional life. A banquet in Brother Newton's honor will be held at Laurel Hall on November 19th, during which he will officially receive the National Leadership Award.