The Shield – Spring 2019
This edition of our quarterly magazine focuses on how our members uphold our values through genuine acts of service and kindness to friends, brothers, and strangers alike. See below to read featured stories on the News Page, or access the online viewer of the print publication here.
If you would like to receive this online version of The Shield sent to your email address, subscribe here now. The online version boasts improved accessibility, videos, links to additional content and more. You will also receive exclusive online Phi Psi News updates in these emails.
From the Heart
Former Phi Kappa Psi employees partner to write a children's book on love
It's been said time and again that opposites attract, and for Scott Sutton (Lycoming '04) and Alec Traub (UC Irvine '99) who met inside Heritage Hall in downtown Indianapolis during the summer of 2004, this was especially true. Sutton grew up in a small farming community in central Pennsylvania and had just graduated with a bachelor's degree in Corporate Communications. A skinny, dark-haired young man, he was about to travel the country with no GPS as a Chapter Services Consultant. Traub, who hailed from Beverly Hills, was set to take over the Fraternity's Expansion efforts. As they learned everything necessary to be successful in their jobs, the two were realizing Greek letters were not the only thing they had in common.
Service To Your Community and Country
The Shield
Winter 2018 – Annual Report Edition
Read about how the Fraternity has continued to fulfill our goals through an enhanced member development experience, efforts to further drive recruitment and retention, chapter and member accountability, and alumni engagement in the 2017-18 fiscal year.
If you would like to receive this online version of The Shieldsent to your email address, subscribe here now. The online version boasts improved accessibility, videos, links to additional content and more. You will also receive exclusive online Phi Psi News updates in these emails.
Returning to Glory
Indiana Beta Colony leads by example

Toward the end of his sophomore year, Nate Sands (Indiana '17) was approached by the Indiana University Student Life office about an opportunity to lead the new Phi Psi Colony. Indiana Beta has a rich history on campus, but has been on hiatus since the chapter was closed in 2015.
Returning in August 2017 for his junior year, Sands made it a priority to bring Phi Kappa Psi back to Indiana University and restore it to its former glory. Using his connections to Student Life leaders and his peers at the IU Kelly School of Business, Sands was able to recruit 69 members throughout the course of the 2017-18 academic year. This strong comeback was a direct result of successful recruitment, philanthropic and academic excellence, and involvement in campus-wide traditions, namely the Indiana University Dance Marathon (IUDM) and the Little 500 Race, both events where the Colony has been heavily involved.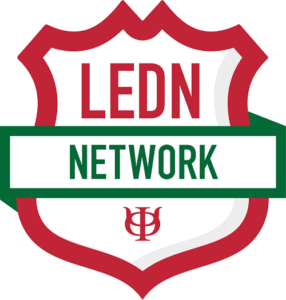 Phi Kappa Psi goes all out for Movember
The Fraternity surpasses their fundraising goal of $24,000 for the fourth year of Movember participation
After another year of Movember participation in the books, we are thrilled to see how our undergraduate members are embracing the cause to join the fight to stop premature death in males. Since the launch of our partnership with the Movember Foundation in 2015, Phi Kappa Psi Fraternity has raised a grand total of $74,318 to go toward men's health research and awareness.  This past Movember, we set a goal of raising #24inYear4, and we are thrilled to report that we have surpassed our goal by raising a total of $25,242 for the Movember Foundation. We couldn't have done this without our chapters, who impress us every year by not only raising money, but by being passionate about improving men's health by taking care of themselves and showing support for their peers, family and friends.
Show and Tell 
West Virginia Alpha Puts its History on Display
By Luke Robinson, (West Virginia '17
When I initially took over as Chapter Historian at West Virginia Alpha, I felt completely overwhelmed. I was tasked with learning and teaching the history of a chapter that dates back to 1890 as well as telling the story that we write every day.
Building the Leaders of Tomorrow
Second annual Professional Development Conference branded a success
The second annual Professional Development took place the last weekend of October, where 113 undergraduate Phi Psis came to Dallas, Texas to participate in a truly once in a lifetime program. The inaugural PDC program that took place in 2017 earned Phi Kappa Psi a Laurel Wreath Award for its excellence, and more importantly helped 108 out of 123 attendees secure job offers or internships.
The undergraduates were split up and paired with twenty-two volunteer coaches, who led small group sessions and worked with them on a personal level to assist in preparing them for the next chapter of their life: establishing and flourishing in a career. The coaches responsible for lighting a fire under the students' bellies were no ordinary volunteers, they are Phi Psi alumni who boast insanely successful careers in about every field imaginable. Small groups were organized strategically by Associate Director of Member Development and planner of the 2018 PDC, James McLendon, so that students could network and work with others of like-minded interests.
Moments of Gratitude
On Veterans' Day, we remember the perils of WW1 that led to the commemoration of heroes. 
Thomas Woodrow Wilson (Virginia 1979, Johns Hopskins 1883) was a distinguished leader his entire life. He served as chapter President for two different chapters, and as an official delegate to the 1880 Grand Arch Council, amongst his more well-known professional, academic and political achievements.
Wilson, in his second term of Presidency during World War I, always sought to bring peace and unity to the deep divide of nations.  And for this peace Wilson had a clear plan; his ideas for the negotiation of peace were outlined in his famous speech, Fourteen Points. Included in this proposal was the formation of the League of Nations, a precursor to the United Nations. While the League of Nations and many of the Fourteen Points were never ratified by Congress, President Wilson's efforts contributed to the end of WW1 with the signing of the Armistice Agreement on November 11, 1918. We commemorate this date each year out of respect and gratitude for our veterans.
Browse our most current issues