CELEBRATING CHAPTER EXCELLENCE
The Grand Chapter Award and five Chapter Excellence Awards recognize those chapters that embody the ideals, values, and mission of Phi Kappa Psi to the highest level each year. Awarded at the Grand Arch Council, or District Council Meetings in off years, these awards represent the best of what Phi Kappa Psi offers college campuses and communities at large.
Phi Psi chapters that develop leadership skills in their members are often models for the campus fraternity system. Unlocking the potential to provide this guiding influence to the chapter – or any group – enhances the reputation of Phi Kappa Psi. It enables brothers and pledges to seek positions of authority outside of the chapter. And, from these experiences, they expand their creativity, broaden their perspective and let their improved abilities flow back to the chapter.
No single deed makes a man a leader. No single brother makes a chapter a leader. Still, each deed, each man, each idea and each accomplishment add up to the sum we call leadership.
Are you one of Phi Kappa Psi's elite chapters? This is now your chance to place your best foot forward. Take this opportunity to tell us why you are the best chapter in Phi Kappa Psi.
CURRENT GRAND CHAPTER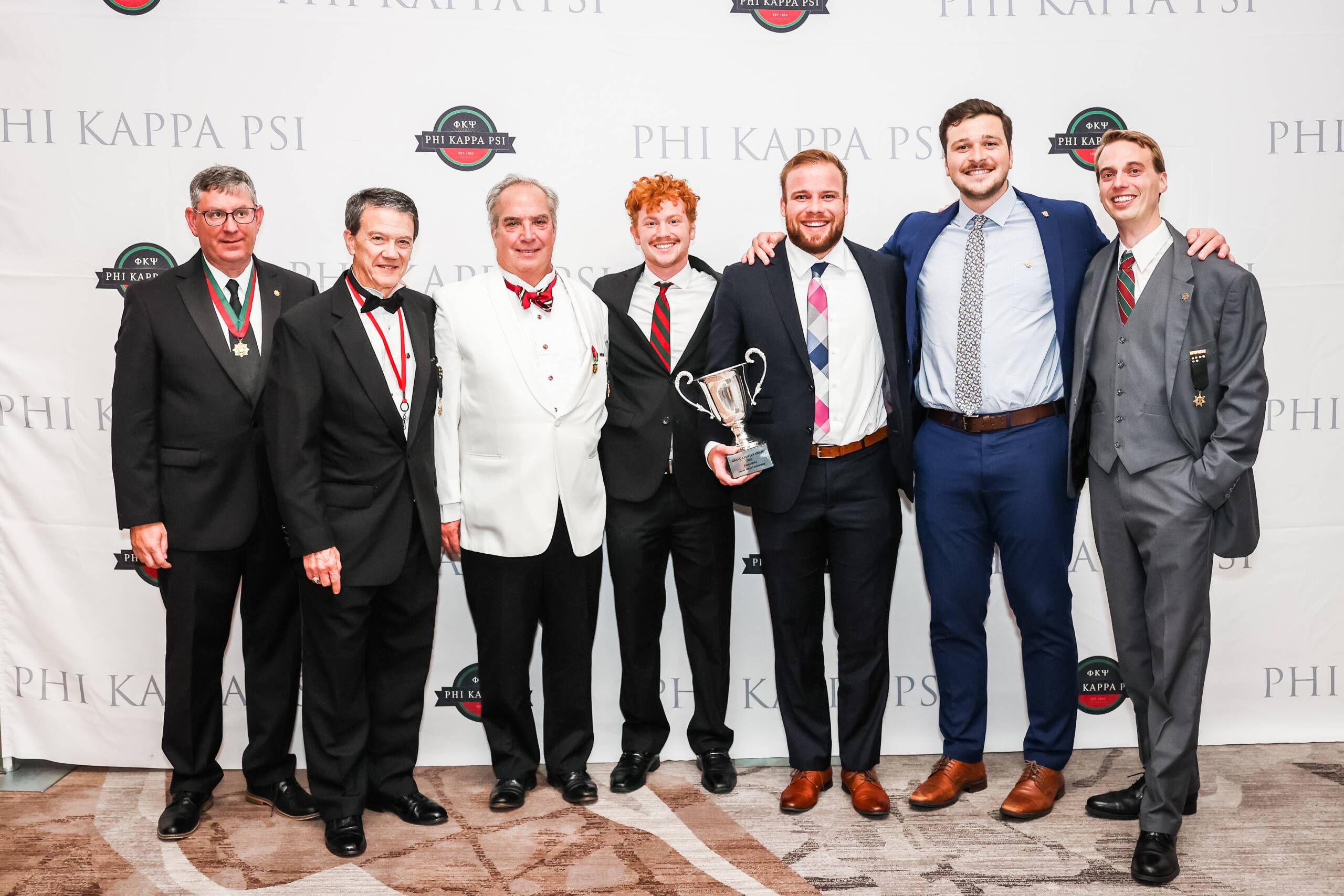 IOWA BETA
PREVIOUS GRAND CHAPTER WINNERS
2021 – Minnesota Beta (University of Minnesota)
2020 – New York Theta (Rochester Institute of Technology)
2019 – Iowa Beta (Iowa State University)
2018 – Kansas Alpha (University of Kansas)
2017 – Pennsylvania Theta (Lafayette College)
2016 – Iowa Alpha (University of Iowa)
2015 – Oregon Beta (Oregon State University)
2014 – Indiana Delta (Purdue University)
2013 – New York Theta (Rochester Institute of Technology)
2012 – New Jersey Epsilon (Rowan University)
2011 – Ohio Mu (University of Dayton)
2010 – California Beta (Stanford University)
2009 – Ohio Mu (University of Dayton)
2008 – Iowa Alpha (University of Iowa)
2007 – California Beta (Stanford University)
2006 – New York Theta (Rochester Institute of Technology)
2005 – California Beta (Stanford University)
2004 – Kansas Alpha (University of Kansas)
2003 – Indiana Epsilon (Valparaiso University)
2002 – Iowa Alpha (University of Iowa)
2001 – California Beta (Stanford University)
2000 – Ohio Theta (Ashland University)