Seen & Heard is Phi Psi's segment in The Shield to highlight and promote member authors, musicians, bloggers, vloggers and podcasters. We want our members to be seen and heard. Below you can find different works across a multitude of mediums created by Phi Kappa Psi members!
Do you have work you'd like us to share? Do you know a Phi Psi with a published book, podcast or media presence? Let us know by emailing marketing@phikappapsi.com.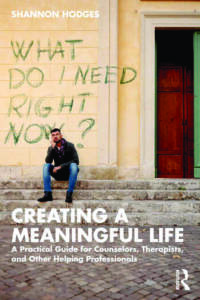 Creating a Meaninful Life
Shannon Hodges | Arkansas '79
Shannon Hodges '79 is the author of a dozen books and about 100 articles. His most recent book, "Creating a Meaningful Life," is a practical guide for helping professionals. An alumnus of Arkansas Alpha, Brother Hodges was tutor-in-residence at Oregon Beta in the mid-1980s.He is a professor of Clinical Mental Health Counseling at Niagra University in New York.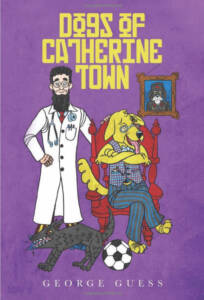 Dogs of Catherine Town
George Guess | Cal '65
George Guess '65 recently wrote and published a fictional satire called, "Dogs of Catherine Town" which is available on Amazon. Brother Guess says, "I think Phi Psi dog owners and Slavic studies majors everywhere would enjoy it!"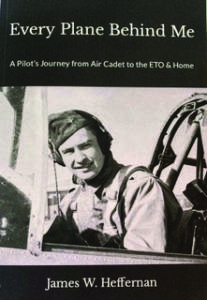 Every Plane Behind Me
Jim Heffernan | Valparaiso '62
Jim Heffernan '62 recently self-published a book available on Amazon called, "Every Plane Behind Me." The story relates to his father's experience as an Army Air Force pilot during World War II.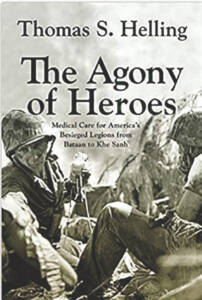 The Agony of Heroes
Dr. Thomas S. Helling | Kansas '66
Dr. Thomas S. Helling '66 has authored more than 100 scientific articles and the following books, "The Great War and the Birth of Modern Medicine," "The Agony of Heroes" and "Desperate Surgery in the Pacific War." Doctor Helling provides a unique perspective on military medical history with his intimate familiarity with military medicine, trauma surgery and medical history. He served in the Army Medical Corps from 1991 to 2000, receiving an honorable discharge at the rank of lieutenant colonel. Brother Helling is currently a tenured Professor of Surgery at the University of Mississippi Medical Center in Jackson, Mississippi. For more information, visit: thomashelling.com.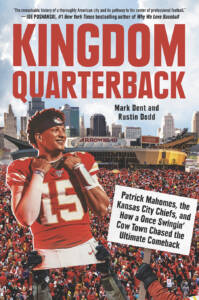 Kingdon Quarterback
Rustin C. Dodd | Kansas '06
Rustin C. Dodd '06 has co-authored a recently released book, "Kingdom Quarterback: Patrick Mahomes, the Kansas City Chiefs, and How a Once Swingin' Cow Town Chased the Ultimate Comeback." Brother Dodd's collaboration with fellow journalist, Mark Dent, combines two inspiring tales. Their sports-writing skills and connection to Kansas City capture the rebirth of a city, a team's triumph and how Patrick Mahomes, and the team he led, were exactly what was needed to bring Kansas City back together again.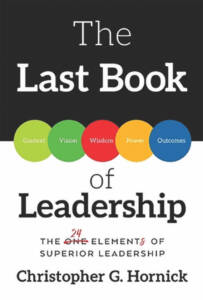 The Last Book of Leadership
Christopher G. Hornick | Rutgers '87
Christopher G. Hornick '87 released a book in 2022 called, "The Last Book of Leadership." Available on Amazon, the book focuses on evolutionary leadership over the past 300,000 years and targets both emerging and seasoned leaders. It provides a field manual for becoming a more effective leader, case studies and key principles from impactful leaders throughout history, and a ground-breaking new leadership model to strengthen capabilities and increase executive presence.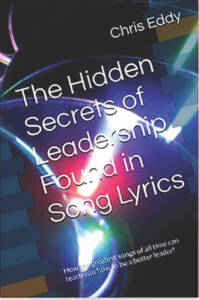 The Hidden Secrets of Leadership Found in Song Lyrics
Chris Eddy | Ashland '85
Chris Eddy '85 published his second book, "The Hidden Secrets of Leadership Found in Song Lyrics: How the greatest songs of all time can teach you how to be a better leader!". Available on Amazon, this book is a follow-up to his first book which focused on movie quotes and leadership lessons. Brother Eddy retired from the U.S. Air Force Reserves as a Brigadier General and from the FBI as an Intelligence Manager. He has a PhD in Leadership and is a City Commissioner in Weston, Florida, where he lives with his wife and two high school children.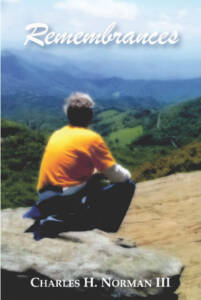 Remembrances
Charles H. Norman III | Texas Tech '70
Charles H. Norman III '70 published a book in 2021 called "Remembrances," which is available on Amazon. The book is a collection of true short stories and personal anecdotes about people he's known, experiences he's had, and places he's been. A follow-up book, "Remembrances II," is in the works. In 2022, Brother Norman published "Road to Reconciliation … And Beyond," a story about a young singer in the 60s who faced racial discrimination in his small Texas hometown.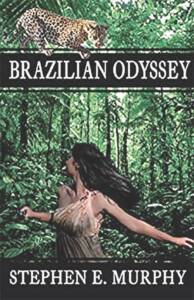 Brazilian Odyssey
Stephen E. Murphy | Washington '63
Stephen E. Murphy '63 has authored three books of "odyssey and redemption." The first book includes several vignettes from Phi Psi regarding the turning points in life. His third, "Brazilian Odyssey," is set to publish in September 2023 in Brazil, where Brother Murphy lived for 14 years as a young professional and explorer of life.