Phi Kappa Psi Executive Council
The Executive Council of Phi Kappa Psi is the governing body of the fraternity. The Executive Council is made up of six undergraduate and four alumni members. To contact an Executive Council member, email info@phikappapsi.com.
David Moyer Alabama

'91

| President
David Moyer Alabama '91 graduated from the University of Alabama in 1993 with a bachelor of arts in political science. After graduating, he returned to the University of Alabama to complete his master's of science in criminal justice in 1994. Once finished with his master's degree, he attended the University of Alabama School of Law where he obtained his Juris Doctorate in 1996. David has over 25 years of experience as an attorney. He is admitted to nine federal courts across the United States, the Alabama State Bar and Louisiana State Bar. 
Bob Marchesani IUP '79/Butler '94 | Vice President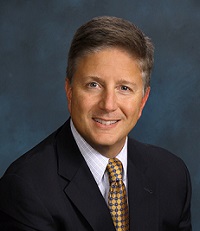 Robert "Bob" Marchesani Jr. IUP '79/Butler '94 spent 27 years with Eli Lilly and Company in Indianapolis, Indiana working in a variety of commercial and strategy roles in the company's oncology business.  Following his retirement from Lilly in 2017, Bob occupies his time with several professional pursuits. He is president of Proventus Consulting, a firm that specializes in guiding pharmaceutical and biotechnology companies in the oncology field. He is also a member of the board of directors of the Swedish pharmaceutical company Isofol Medical AB. In addition, Bob is an MBA adjunct faculty member and leadership coach, and undergraduate executive mentor in Butler University's Lacy School of Business. Bob is married to Marlene and they have three children: Allison, Andrew and Matthew. 
Burns Davison

Iowa State '

79

| Treasurer
Burns Davison III Iowa State '79 graduated from Iowa State in 1983 and obtained his Juris Doctorate from Drake Law School in 1987.  He is a Senior Director and Corporate Counsel with SYNNEX Corporation, a multinational technology solutions distribution company and lives in Greenville, South Carolina, with his wife Jacki. Burns also serves on the Board of the South Carolina Youth Soccer Association where he has been the Rules & Compliance Chair for nine seasons and as Chairman of the SC State Referee Committee for three years. He has extensive experience in all aspects of insurance including risk management, property & casualty, professional liability, employment practices liability, and commercial general liability. Burns is the proud parent of two Iowa State graduates, one College of Charleston graduate, and three aspiring collegians at The Honors College at South Carolina, Davidson College and Florida State University. 
Marc Dumas

DePaul

'93

| Secretary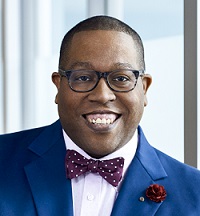 Marc Dumas DePaul '93 is a Founding Father and the third initiate of the Illinois Zeta chapter. Upon graduating from DePaul in 1994, he helped create two new chapters at the University of Illinois – Chicago and Northern Illinois University. He's dedicated himself to the fraternity movement for the last 25 years, educating, mentoring and leading by example in the chapters he's advised and the programs he's facilitated for Phi Kappa Psi and other groups. In 2006, he was invited to join the Order of the S.C. upon his attendance of his seventh GAC. He's attended every GAC since 1992 where he's served as a Chair or Deputy Chair of its standing committees. He's been awarded Chapter Advisor of the Year at the local level 16 times and is a two-time National Chapter Advisor of the Year. When he's not trying to tell you how wonderful fraternity is and convince you to stop talking about your fraternity experience in the past tense, he is a REALTOR® with Baird & Warner Real Estate in Chicago, a husband to Kylie Dore, and the father to Olivia, 15 and Theodore, 12 (a 2028 initiate).  
District Archons
I: John Kalina RIT '19
II: Philippe Boulas Case Western '20
III: Sam Wertz Indiana '20
IV: Brendan Lohan Ole Miss '19
V: Jacob Ryan Kansas '20
VI: Connor Yowell Oregon State '19