Phi Kappa Psi Executive Council
The Executive Council of Phi Kappa Psi is the governing body of the fraternity. The Executive Council is made up of six undergraduate and four alumni members. To contact an Executive Council member, email info@phikappapsi.com.
David Moyer Alabama

'91

| President
David Moyer Alabama '91 graduated from the University of Alabama in 1993 with a bachelor of arts in political science. After graduating, he returned to the University of Alabama to complete his master's of science in criminal justice in 1994. Once finished with his master's degree, he attended the University of Alabama School of Law where he obtained his Juris Doctorate in 1996. David has over 25 years of experience as an attorney. He is admitted to nine federal courts across the United States, the Alabama State Bar and Louisiana State Bar. 
Bob Marchesani IUP '79/Butler '94 | Vice President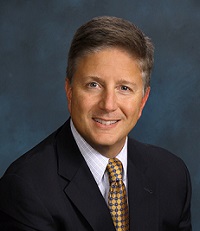 Robert "Bob" Marchesani Jr. IUP '79/Butler '94 spent 27 years with Eli Lilly and Company in Indianapolis, Indiana working in a variety of commercial and strategy roles in the company's oncology business.  Following his retirement from Lilly in 2017, Bob occupies his time with several professional pursuits. He is president of Proventus Consulting, a firm that specializes in guiding pharmaceutical and biotechnology companies in the oncology field. He is also a member of the board of directors of the Swedish pharmaceutical company Isofol Medical AB. In addition, Bob is an MBA adjunct faculty member and leadership coach, and undergraduate executive mentor in Butler University's Lacy School of Business. Bob is married to Marlene and they have three children: Allison, Andrew and Matthew. 
Burns Davison

Iowa State '

79

| Treasurer
Burns Davison III Iowa State '79 graduated from Iowa State in 1983 and obtained his Juris Doctorate from Drake Law School in 1987.  He is a Senior Director and Corporate Counsel with SYNNEX Corporation, a multinational technology solutions distribution company and lives in Greenville, South Carolina, with his wife Jacki. Burns also serves on the Board of the South Carolina Youth Soccer Association where he has been the Rules & Compliance Chair for nine seasons and as Chairman of the SC State Referee Committee for three years. He has extensive experience in all aspects of insurance including risk management, property & casualty, professional liability, employment practices liability, and commercial general liability. Burns is the proud parent of two Iowa State graduates, one College of Charleston graduate, and three aspiring collegians at The Honors College at South Carolina, Davidson College and Florida State University. 
Marc Dumas

DePaul

'93

| Secretary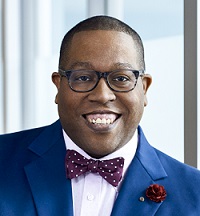 Marc Dumas DePaul '93 is a Founding Father and the third initiate of the Illinois Zeta chapter. Upon graduating from DePaul in 1994, he helped create two new chapters at the University of Illinois – Chicago and Northern Illinois University. He's dedicated himself to the fraternity movement for the last 25 years, educating, mentoring and leading by example in the chapters he's advised and the programs he's facilitated for Phi Kappa Psi and other groups. In 2006, he was invited to join the Order of the S.C. upon his attendance of his seventh GAC. He's attended every GAC since 1992 where he's served as a Chair or Deputy Chair of its standing committees. He's been awarded Chapter Advisor of the Year at the local level 16 times and is a two-time National Chapter Advisor of the Year. When he's not trying to tell you how wonderful fraternity is and convince you to stop talking about your fraternity experience in the past tense, he is a REALTOR® with Baird & Warner Real Estate in Chicago, a husband to Kylie Dore, and the father to Olivia, 15 and Theodore, 12 (a 2028 initiate).  
Archons

Connor Brok Drexel '16 | District I
Connor Brok Drexel '16 studied chemical engineering at Drexel University. "I was motivated to run for Archon because I wanted a chance to see the larger picture of Phi Psi. The fraternity allows me to meet guys from more diverse backgrounds and interests than I would normally find in college." Since graduating Connor has started working for Johnson Matthey in Devon, Pennsylvania. 
Eric Nangle Capital '17 | District II
Eric Nangle Capital '17 is a senior at Capital University studying business management. "Membership in Phi Psi has impacted me by inspiring me every day to strive to be a better man who my friends and family would truly be proud of. It has given me a reason to become very involved on campus so I can prove to others why Phi Kappa Psi is the best fraternity to develop yourself as a man." Following graduation, Eric plans to work as a product manager in the automotive industry.   

Cristian Patino

Ball State '18

| District III
Cristian Patino Ball State '18 is a senior at Ball State University majoring in secondary education. "Phi Psi has had a tremendous effect on me. It has given me the courage and self-belief to run for such an esteemed position like an archon. Without Phi Psi I would never have realized that my ceiling is only as high as I set it."  
Dan Madden

Alabama '18

| District IV
Dan Madden Alabama '18 is a senior at the University of Alabama studying political science. "I am looking forward to the adventure that is being an Archon. Being able to travel across District 4, listening to the concerns of my brother's from all chapters and making positive changes that will impact all chapters across the country." Following graduation, he hopes to commission as a 2nd Lieutenant in the Army National Guard as a Human Resources Officer and attend law school to focus on constitutional law.   
Will Beachner Iowa State

'18

| District V
Will Beachner Iowa State '18 is a senior at Iowa State University majoring in mechanical engineering and pursuing his MBA. "I'm most excited about being able to travel to different events within the Fraternity and meeting brothers from all over the country. It's so easy to stay contained within your local chapter, but as Archon, it provides a great opportunity to learn about all kinds of different chapters." After graduation, Will hopes to work in engineering consulting.
Owen Sutter

Oregon State

'17 | District VI
Owen Sutter Oregon State '17 graduated from Oregon State University with a major in design and innovation management. "Membership in Phi Psi has taught me the value and challenges of self-government and brotherhood – two lessons I believe which cannot be taught in the classroom.  As an Archon, I enjoy working with the chapters in my district to represent them at the national level."