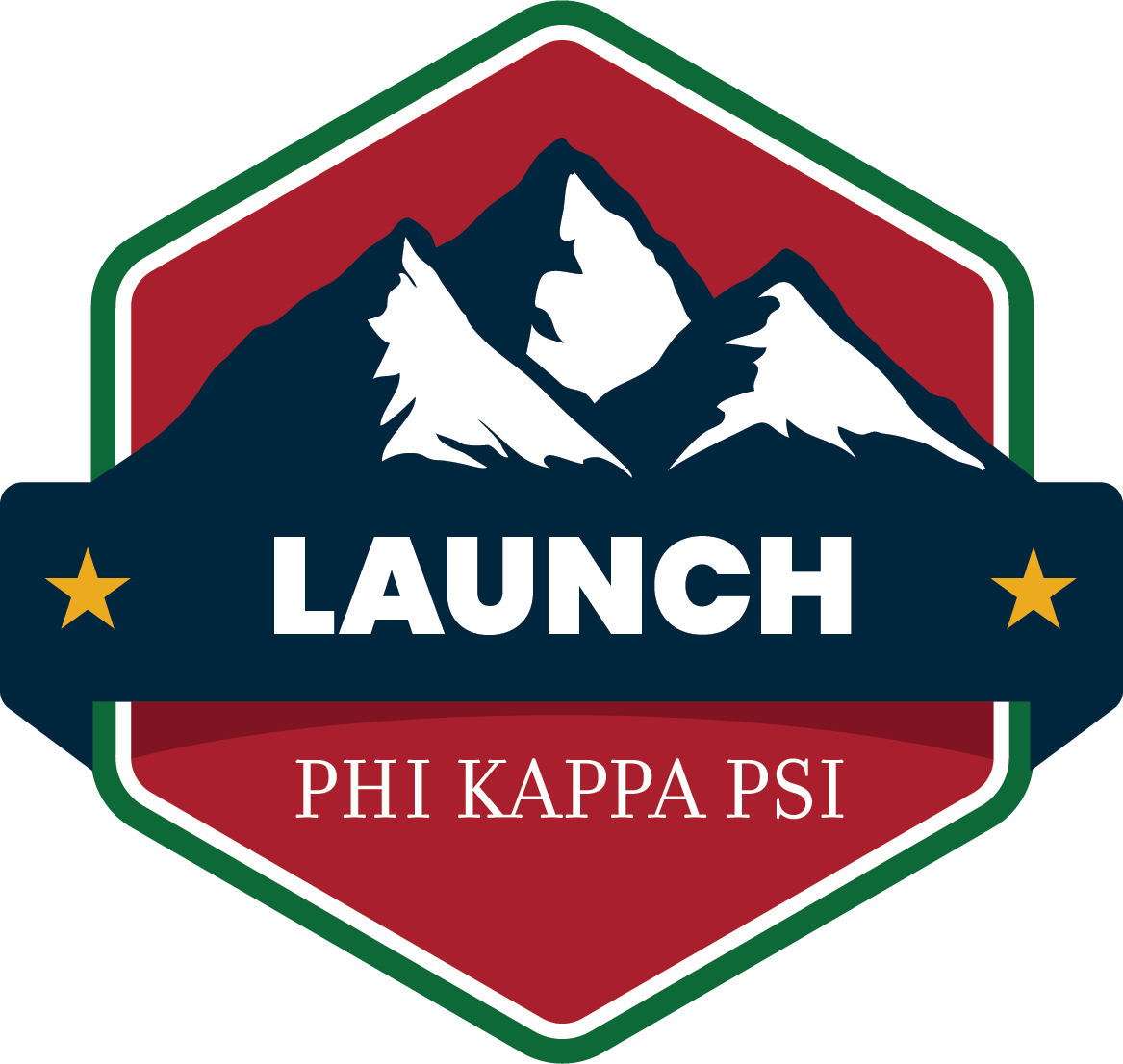 BUILDING CONNECTIONS AND GREATER SENSE OF SELF
Launch is a three-day immersive regional retreat designed for Phi Kappa Psi's newest brothers. Built upon the common knowledge and lessons from our Creed, Launch provides the first opportunity for Phi Psi's most recent initiates to make connections with other Phi Psis from chapters within a four-hour radius.
Participants will begin to understand and appreciate their personal values, deepen their understanding of the Fraternity's values, increase their commitment to the brotherhood and build lasting relationships with brothers from other chapters. Activities will include large and small group sessions, high and low ropes courses, and a hands-on service project.