Phi Kappa Psi Headquarters Staff
Ron Ransom Butler '00 | Executive Director
Originally from Gahanna, Ohio, Ron majored in business administration. He uses his free time singing and listening to music and aspires to meet former President Barack Obama one day. Contact Ron if you have questions regarding headquarters operations, special projects, liability insurance coverage or chapter insurance.  
Phone: 317-275-3416
Amanda Baldwin | Chief Financial Officer
Contact Amanda if you have questions regarding fraternity financials, human resources or audits & tax preparation.
Phone: 317-275-3413
Business Operations
The Business Operations team handles most of our administrative, technology and logistical areas for our chapters and the National Fraternity. These areas include financial and billing questions, membership reporting, risk management and insurance issues.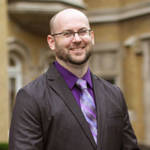 Ben Teague Indiana '19 | Director of Technology
Contact Ben if you have questions regarding the Phi Psi Portal, LEDN Network or general information technology questions.
Phone: 317-275-3421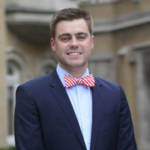 Nathan Whisman Wabash '10 | Associate Director of Technology
Contact Nathan if you have questions regarding troubleshooting the Phi Psi Portal, Phi Psi Store (Member items), manual distribution or general membership management questions.
Phone: 317-275-3419
Angela Holder | Administrative Assistant 
Everyone who walks through the front doors of Laurel Hall is greeted with a warm smile by Angela. She lives a blessed life by being able to sew things for her home and eating Mexican food (chips & queso) as often as she can. Contact Angela with any administrative support or general inquiries you may have. 
Phone: 317-275-3400
Chapter Operations
The Chapter Operations team are the experts on chapter management and operations. From colony to chapter, they are responsible for working with our members to ensure our chapters are operating efficiently and living up to our maxim, The Great Joy of Serving Others.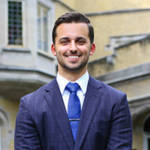 James D'Imperio Purdue '07 | Senior Director of Chapter Operations
Raised in Hauppauge, New York, James grew up wishing to be a star wide receiver for the New York Jets. Now, when he isn't running late, you can find him eating New York pizza and hosting a podcast. Contact James if you have general chapter operations and management questions.  
Phone: 317-275-3437
Benjamin Sigler Bowling Green '10 | Director of Chapter Services and Standards
A wannabe cast member at Disney World, Ben decided to start playing golf instead. Now, you can find him hiking, playing tennis or eating tacos outside of work. Contact Ben if you have questions regarding crisis management or intervention, risk management practices or general chapter operation questions. 
Phone: 317-275-3432
Brandon Ball IUPUI '14 | Associate Director of Standards
Growing up, Brandon wanted to be a pilot but shifted gears in college majoring in neuroscience and psychology. When he isn't devouring McDonald's cinnamon rolls, you can find him on the golf course or watching Anthony Bourdain. Contact Brandon about issues regarding chapter operations, accreditation, risk management practices and chapter finances. 
Phone: 317-275-3433
Alumni Engagement
The Alumni Engagement team works with our alumni network to serve in volunteer positions with our chapters, House Corporations and Alumni Associations. The team ensures the bonds of Phi Kappa Psi do not end at graduation rather last throughout our member's life.
Timothy Tangen Minn. – Duluth '03 | Director of Alumni Associations and Housing; Archivist
Raised in South Milwaukee, this former Champ loves to munch on beef jerky and describes his life as "God, family and Wisconsin sports." Contact Timothy if you have questions regarding historical information, alumni associations, Canonsburg Corporation or the Phi Psi Ritual. 
Phone: 317-275-3427
Member Development
The Member Development team works to create and establish programs that provide our members with high-quality instruction and have a lasting impact. Through New Member Education, Leadership Development and wellness initiatives, the team strives to develop programs that are memorable and engaging for members.
Devin Basile (Pi Lambda Phi) | Senior Director of Member Development
Originally from North Royalton, Ohio, he grew up wishing to be a Pokemon Master. When he isn't planning programming for Phi Psi, you can find him taking a hike or practicing magic. Contact Devin if you have questions regarding programming, Phi Psi Family, Regional Leadership Training and New Member Education. 
Phone: 317-275-3435
Communications
The Communications team uses a variety of media to ensure our members are aware of the latest news in Phi Kappa Psi and connecting them with helpful resources. Contact our team to discuss overall communication, branding, media relations, social media standards/issues and The Shield.
Ryan Parker | Senior Director of Communications
Raised in Richmond, Indiana, Ryan grew up with aspirations of becoming a professional baseball player. As life continued, he found a passion for music which he shared with his dad. Speaking of music, Ryan wishes he could meet Dave Matthews to talk about music, life, arts and culture. Contact Ryan for questions regarding overall communications, Phi Psi branding and The Shield.
Phone: 317-757-9777
Drake DelosSantos | Associate Director of Communications
Originally from South Carolina, Drake can be found hitting the links on the weekend, running down the Monon Trail, taking in the latest Broadway show or traveling. Contact Drake with questions regarding content creation, social media strategy, the contributing writers' program and website management. 
Phone: 317-632-1852
Beth Winchell | Creative Design Manager
When Beth isn't working, you can find her reading a good book, eating pizza or taking in a laugh watching Carol Burnett. Her favorite quote is, "Whatever you are, be a good one" by Abraham Lincoln. Contact Beth with questions regarding visual production or Phi Psi materials, brand management and the Style Guide. 
Phone: 317-275-3448